1 U.S. Dollar = 0.89 Swiss Francs
GOLD PRICE PER TROY OZ: Norwegian Krone

Code: NOK

Ask: 8,108.46

Bid: 8,102.81

GOLD PRICE PER TROY OZ: Lithuanian Litas

Code: LTL

Ask: 3,322.96

Bid: 3,320.65

GOLD PRICE PER TROY OZ: Israeli Shekel

Code: ILS

Ask: 4,415.11

Bid: 4,412.04

GOLD PRICE PER TROY OZ: Hungarian Forint

Code: HUF

Ask: 301,554.79

Bid: 301,344.82

GOLD PRICE PER TROY OZ: Danish Krone

Code: DKK

Ask: 7,175.08

Bid: 7,170.08

GOLD PRICE PER TROY OZ: Yemeni Rial

Code: YER

Ask: 299,849.25

Bid: 299,656.21

GOLD PRICE PER TROY OZ: Tunisian Dinar

Code: TND

Ask: 2,296.18

Bid: 2,294.71

GOLD PRICE PER TROY OZ: Syrian Pound

Code: SYP

Ask: 135,850.67

Bid: 135,763.21

GOLD PRICE PER TROY OZ: Somali Shilling

Code: SOS

Ask: 2,023,133.60

Bid: 2,021,831.16

GOLD PRICE PER TROY OZ: Sudanese Pound

Code: SDG

Ask: 6,160.19

Bid: 6,156.22

GOLD PRICE PER TROY OZ: Qatari Riyal

Code: QAR

Ask: 5,088.24

Bid: 5,084.97

GOLD PRICE PER TROY OZ: Omani Rial

Code: OMR

Ask: 537.37

Bid: 537.02

GOLD PRICE PER TROY OZ: Mauritanian Ougiya

Code: MRO

Ask: 365,359.85

Bid: 365,124.64

GOLD PRICE PER TROY OZ: Moroccan Dirham

Code: MAD

Ask: 11,962.69

Bid: 11,954.99

GOLD PRICE PER TROY OZ: Libyan Dinar

Code: LYD

Ask: 1,780.75

Bid: 1,779.60

GOLD PRICE PER TROY OZ: Lebanese Pound

Code: LBP

Ask: 2,101,393.52

Bid: 2,100,040.69

GOLD PRICE PER TROY OZ: Jordanian Dinar

Code: JOD

Ask: 990.49

Bid: 989.85

GOLD PRICE PER TROY OZ: Iraqi Dinar

Code: IQD

Ask: 1,601,216.66

Bid: 1,600,185.84

GOLD PRICE PER TROY OZ: Algerian Dinar

Code: DZD

Ask: 110,648.24

Bid: 110,577.00

GOLD PRICE PER TROY OZ: Djiboutian Franc

Code: DJF

Ask: 251,077.45

Bid: 250,915.81

GOLD PRICE PER TROY OZ: Bahraini Dinar

Code: BHD

Ask: 526.47

Bid: 526.13

GOLD PRICE PER TROY OZ: Czech Koruna

Code: CZK

Ask: 31,404.36

Bid: 31,386.55

GOLD PRICE PER TROY OZ: Polish Zloty

Code: PLN

Ask: 5,051.18

Bid: 5,048.36

GOLD PRICE PER TROY OZ:

Code:

Ask: 0.00

Bid: 0.00

GOLD PRICE PER TROY OZ: Singapore Dollar

Code: SGD

Ask: 2,131.10

Bid: 2,129.86

GOLD PRICE PER TROY OZ: Brazilian Real

Code: BRL

Ask: 2,945.92

Bid: 2,927.06

GOLD PRICE PER TROY OZ: Hong Kong Dollar

Code: HKD

Ask: 13,365.98

Bid: 13,271.12

GOLD PRICE PER TROY OZ: New Zealand Dollar

Code: NZD

Ask: 2,090.29

Bid: 2,089.07

GOLD PRICE PER TROY OZ: Rand

Code: ZAR

Ask: 13,741.74

Bid: 13,562.33

GOLD PRICE PER TROY OZ: Yuan Renminbi

Code: CNY

Ask: 10,900.27

Bid: 10,876.77

GOLD PRICE PER TROY OZ: Yen

Code: JPY

Ask: 134,064.55

Bid: 133,935.00

GOLD PRICE PER TROY OZ: Swedish Krona

Code: SEK

Ask: 10,947.26

Bid: 10,940.88

GOLD PRICE PER TROY OZ: Australian Dollar

Code: AUD

Ask: 1,628.60

Bid: 1,626.79

GOLD PRICE PER TROY OZ: Pound Sterling

Code: GBP

Ask: 1,066.41

Bid: 1,064.93

GOLD PRICE PER TROY OZ: Malaysian Ringgit

Code: MYR

Ask: 5,263.11

Bid: 5,260.04

GOLD PRICE PER TROY OZ: Vanuatu Vatu

Code: VUV

Ask: 159,927.33

Bid: 159,834.13

GOLD PRICE PER TROY OZ: Swiss Franc

Code: CHF

Ask: 1,504.60

Bid: 1,502.87

GOLD PRICE PER TROY OZ: Indian Rupee

Code: INR

Ask: 83,522.37

Bid: 83,456.56

GOLD PRICE PER TROY OZ: Philippine Peso

Code: PHP

Ask: 73,355.28

Bid: 73,312.53

GOLD PRICE PER TROY OZ: Argentine Peso

Code: ARS

Ask: 5,417.80

Bid: 5,397.51

GOLD PRICE PER TROY OZ: Euro

Code: EUR

Ask: 1,237.57

Bid: 1,235.99

GOLD PRICE PER TROY OZ: Mexican Peso

Code: MXN

Ask: 22,895.42

Bid: 22,864.94

GOLD PRICE PER TROY OZ: United States Dollar

Code: USD

Ask: 1,715.04

Bid: 1,714.04

GOLD PRICE PER TROY OZ: Canadian Dollar

Code: CAD

Ask: 1,733.39

Bid: 1,714.21

GOLD PRICE PER TROY OZ: Indonesian Rupiah

Code: IDR

Ask: 15,123,791.85

Bid: 15,114,978.45

GOLD PRICE PER TROY OZ: Peruvian Nuevo Sol

Code: PEN

Ask: 4,678.45

Bid: 4,675.72

GOLD PRICE PER TROY OZ: Colombian Peso

Code: COP

Ask: 3,754,390.59

Bid: 3,739,947.34

GOLD PRICE PER TROY OZ: Kuwaiti Dinar

Code: KWD

Ask: 467.86

Bid: 466.73

GOLD PRICE PER TROY OZ: Producer index

Code: PROD IDX

Ask: 74.16

Bid: 74.16

GOLD PRICE PER TROY OZ: Russian ruble

Code: RUB

Ask: 132.63

Bid: 132.63

GOLD PRICE PER TROY OZ: Vietnamese dong

Code: VND

Ask: 1,841,196.88

Bid: 1,841,196.88

GOLD PRICE PER TROY OZ: Egyptian pound

Code: EGP

Ask: 994.64

Bid: 994.64

GOLD PRICE PER TROY OZ: Consumer index

Code: CONS IDX

Ask: 48.27

Bid: 48.27

GOLD PRICE PER TROY OZ: Turkish lira

Code: TRY

Ask: 0.10

Bid: 0.10

GOLD PRICE PER TROY OZ: Korean won

Code: KRW

Ask: 107,409.78

Bid: 107,409.78

GOLD PRICE PER TROY OZ: Thai baht

Code: THB

Ask: 4,452.10

Bid: 4,452.10

GOLD PRICE PER TROY OZ: UAE dirham

Code: AED

Ask: 850.82

Bid: 850.82

GOLD PRICE PER TROY OZ: G5 currency index

Code: G5 CCY

Ask: 78.26

Bid: 78.26

GOLD PRICE PER TROY OZ: Saudi riyal

Code: SAR

Ask: 735.19

Bid: 735.19
FILL OUT OUR FORM FOR MORE INFO:
Investing in a Gold Accumulation Plan (GAP)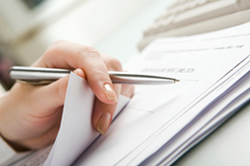 In a Gold Accumulation Plan, investors set aside a fixed amount of money each month. This money is then used to purchase gold bullion until the investor's holdings have reached a desired size.
The fixed sums can be small, and GAPs are exempt from the premiums normally charged on the purchase of small gold bars and coins. Gold Accumulation Plans make it easy for private investors to enter the gold market without exposing themselves to a high level of risk.
Because small amounts of gold are bought over a long period of time, investors insulate themselves from severe financial harm if the price of gold drops suddenly. Investing in a Gold Accumulation Plan removes much of the angst that comes with investing in more speculative assets.
At any time during the contract term, investors can withdraw their gold in the form of bullion bars or coins.