1 U.S. Dollar = 0.89 Swiss Francs
GOLD PRICE PER TROY OZ: Norwegian Krone

Code: NOK

Ask: 8,108.46

Bid: 8,102.81

GOLD PRICE PER TROY OZ: Lithuanian Litas

Code: LTL

Ask: 3,322.96

Bid: 3,320.65

GOLD PRICE PER TROY OZ: Israeli Shekel

Code: ILS

Ask: 4,415.11

Bid: 4,412.04

GOLD PRICE PER TROY OZ: Hungarian Forint

Code: HUF

Ask: 301,554.79

Bid: 301,344.82

GOLD PRICE PER TROY OZ: Danish Krone

Code: DKK

Ask: 7,175.08

Bid: 7,170.08

GOLD PRICE PER TROY OZ: Yemeni Rial

Code: YER

Ask: 299,849.25

Bid: 299,656.21

GOLD PRICE PER TROY OZ: Tunisian Dinar

Code: TND

Ask: 2,296.18

Bid: 2,294.71

GOLD PRICE PER TROY OZ: Syrian Pound

Code: SYP

Ask: 135,850.67

Bid: 135,763.21

GOLD PRICE PER TROY OZ: Somali Shilling

Code: SOS

Ask: 2,023,133.60

Bid: 2,021,831.16

GOLD PRICE PER TROY OZ: Sudanese Pound

Code: SDG

Ask: 6,160.19

Bid: 6,156.22

GOLD PRICE PER TROY OZ: Qatari Riyal

Code: QAR

Ask: 5,088.24

Bid: 5,084.97

GOLD PRICE PER TROY OZ: Omani Rial

Code: OMR

Ask: 537.37

Bid: 537.02

GOLD PRICE PER TROY OZ: Mauritanian Ougiya

Code: MRO

Ask: 365,359.85

Bid: 365,124.64

GOLD PRICE PER TROY OZ: Moroccan Dirham

Code: MAD

Ask: 11,962.69

Bid: 11,954.99

GOLD PRICE PER TROY OZ: Libyan Dinar

Code: LYD

Ask: 1,780.75

Bid: 1,779.60

GOLD PRICE PER TROY OZ: Lebanese Pound

Code: LBP

Ask: 2,101,393.52

Bid: 2,100,040.69

GOLD PRICE PER TROY OZ: Jordanian Dinar

Code: JOD

Ask: 990.49

Bid: 989.85

GOLD PRICE PER TROY OZ: Iraqi Dinar

Code: IQD

Ask: 1,601,216.66

Bid: 1,600,185.84

GOLD PRICE PER TROY OZ: Algerian Dinar

Code: DZD

Ask: 110,648.24

Bid: 110,577.00

GOLD PRICE PER TROY OZ: Djiboutian Franc

Code: DJF

Ask: 251,077.45

Bid: 250,915.81

GOLD PRICE PER TROY OZ: Bahraini Dinar

Code: BHD

Ask: 526.47

Bid: 526.13

GOLD PRICE PER TROY OZ: Czech Koruna

Code: CZK

Ask: 31,404.36

Bid: 31,386.55

GOLD PRICE PER TROY OZ: Polish Zloty

Code: PLN

Ask: 5,051.18

Bid: 5,048.36

GOLD PRICE PER TROY OZ:

Code:

Ask: 0.00

Bid: 0.00

GOLD PRICE PER TROY OZ: Canadian Dollar

Code: CAD

Ask: 1,733.39

Bid: 1,714.21

GOLD PRICE PER TROY OZ: Indonesian Rupiah

Code: IDR

Ask: 15,123,791.85

Bid: 15,114,978.45

GOLD PRICE PER TROY OZ: Peruvian Nuevo Sol

Code: PEN

Ask: 4,678.45

Bid: 4,675.72

GOLD PRICE PER TROY OZ: Colombian Peso

Code: COP

Ask: 3,754,390.59

Bid: 3,739,947.34

GOLD PRICE PER TROY OZ: Kuwaiti Dinar

Code: KWD

Ask: 467.86

Bid: 466.73

GOLD PRICE PER TROY OZ: Singapore Dollar

Code: SGD

Ask: 2,131.10

Bid: 2,129.86

GOLD PRICE PER TROY OZ: Brazilian Real

Code: BRL

Ask: 2,945.92

Bid: 2,927.06

GOLD PRICE PER TROY OZ: Hong Kong Dollar

Code: HKD

Ask: 13,365.98

Bid: 13,271.12

GOLD PRICE PER TROY OZ: New Zealand Dollar

Code: NZD

Ask: 2,090.29

Bid: 2,089.07

GOLD PRICE PER TROY OZ: Rand

Code: ZAR

Ask: 13,741.74

Bid: 13,562.33

GOLD PRICE PER TROY OZ: Yuan Renminbi

Code: CNY

Ask: 10,900.27

Bid: 10,876.77

GOLD PRICE PER TROY OZ: Yen

Code: JPY

Ask: 134,064.55

Bid: 133,935.00

GOLD PRICE PER TROY OZ: Swedish Krona

Code: SEK

Ask: 10,947.26

Bid: 10,940.88

GOLD PRICE PER TROY OZ: Australian Dollar

Code: AUD

Ask: 1,628.60

Bid: 1,626.79

GOLD PRICE PER TROY OZ: Pound Sterling

Code: GBP

Ask: 1,066.41

Bid: 1,064.93

GOLD PRICE PER TROY OZ: Malaysian Ringgit

Code: MYR

Ask: 5,263.11

Bid: 5,260.04

GOLD PRICE PER TROY OZ: Vanuatu Vatu

Code: VUV

Ask: 159,927.33

Bid: 159,834.13

GOLD PRICE PER TROY OZ: Swiss Franc

Code: CHF

Ask: 1,504.60

Bid: 1,502.87

GOLD PRICE PER TROY OZ: Indian Rupee

Code: INR

Ask: 83,522.37

Bid: 83,456.56

GOLD PRICE PER TROY OZ: Philippine Peso

Code: PHP

Ask: 73,355.28

Bid: 73,312.53

GOLD PRICE PER TROY OZ: Argentine Peso

Code: ARS

Ask: 5,417.80

Bid: 5,397.51

GOLD PRICE PER TROY OZ: Euro

Code: EUR

Ask: 1,237.57

Bid: 1,235.99

GOLD PRICE PER TROY OZ: Mexican Peso

Code: MXN

Ask: 22,895.42

Bid: 22,864.94

GOLD PRICE PER TROY OZ: United States Dollar

Code: USD

Ask: 1,715.04

Bid: 1,714.04

GOLD PRICE PER TROY OZ: Producer index

Code: PROD IDX

Ask: 74.16

Bid: 74.16

GOLD PRICE PER TROY OZ: Russian ruble

Code: RUB

Ask: 132.63

Bid: 132.63

GOLD PRICE PER TROY OZ: Vietnamese dong

Code: VND

Ask: 1,841,196.88

Bid: 1,841,196.88

GOLD PRICE PER TROY OZ: Egyptian pound

Code: EGP

Ask: 994.64

Bid: 994.64

GOLD PRICE PER TROY OZ: Consumer index

Code: CONS IDX

Ask: 48.27

Bid: 48.27

GOLD PRICE PER TROY OZ: Turkish lira

Code: TRY

Ask: 0.10

Bid: 0.10

GOLD PRICE PER TROY OZ: G5 currency index

Code: G5 CCY

Ask: 78.26

Bid: 78.26

GOLD PRICE PER TROY OZ: Saudi riyal

Code: SAR

Ask: 735.19

Bid: 735.19

GOLD PRICE PER TROY OZ: Korean won

Code: KRW

Ask: 107,409.78

Bid: 107,409.78

GOLD PRICE PER TROY OZ: Thai baht

Code: THB

Ask: 4,452.10

Bid: 4,452.10

GOLD PRICE PER TROY OZ: UAE dirham

Code: AED

Ask: 850.82

Bid: 850.82
FILL OUT OUR FORM FOR MORE INFO:
Gold Investment Options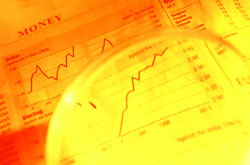 There are a number of gold investment vehicles available to you. A brief overview of the different investment options follows. A more detailed accounting of each investment vehicle can be found on its own page, which can be reached by clicking on the title of the investment.
Please note that The Swiss Gold Annuity™ can hold any type of gold asset.
The Swiss Gold Annuity™ functions much like a personal holding structure. Investors request a special annuity policy comprised of various gold assets. These investments, which range from physical gold bullion to gold futures, are made and managed by an independent investment manager.
Bullion coins and small bars allow private investors to purchase small amounts of gold. Both assets come in a variety of weights and sizes.
Gold ETFs are a low-cost way to invest in the price of gold without requiring owners to take actual delivery of the gold. As the price of gold increases, the share value increases concurrently. Unlike some other investment types, ETFs are backed by physical stores of gold that are held in vaults.
Gold futures are contractual agreements to buy or sell gold at a future date for a specific price. This price is determined by forecasting the future market value. The deposit paid to the broker is a fraction of the investment cost. Depending on how the price of gold changes, significant gains can be had.
Gold options are similar to futures, with one critical distinction: there is no contractual obligation to consummate the deal. The option holder has the right to buy or sell gold at a future date for a specific price.
There are two types of gold accounts: allocated and unallocated. In an allocated account, physical gold is stored in a vault owned and managed by a bank that deals in gold bullion. Specific gold bars are allocated to the investor, who must pay storage and insurance fees.
In an unallocated account, the investor does not own specific bars of gold. However, they are exempt from paying storage and insurance fees.
In a Gold Accumulation Plan, a fixed amount of money is set aside each month. This money is used to purchase gold bullion.
A certificate issued to investors that identifies them as the owner of gold bullion that a bank is storing on their behalf.
Self Invested Pension Plans offer investors far more flexibility than traditional pension plans. Instead of having money invested on your behalf, SIPPs allow you to dictate your plan's makeup. Almost any kind of investment vehicle, from gold ETFs to commercial property, can be housed inside a Self Invested Pension Plan.
SIPPs allow you to invest in a variety of assets, including most gold investment vehicles. Everything from physical gold bullion to gold ETFs and stocks can comprise a SIPP.
Stock that is bought in a gold mining company.